 ANDREJ GODINA AND MAURO ILLIANO
Andrej and Mauro have a long history of tasting and evaluating coffee for numerous Italian and international companies, as well as a solid background as advisors and trainers.
Together they collected a multitude of experiences over time, resulting from direct and indirect collaborations with the main companies of the coffee industry and related sectors.
Discover more
They published a number of articles on Italian trade magazines and newspapers (Comunicaffè, Bargiornale, Gambero Rosso, Il Mattino, Il Roma, La Nazione, Il Piccolo, Vanity Fair).
Following the growing interest of the mass media towards the world of coffee, they became advisors for the Italian TV broadcast "Report". In this role, they contributed to all their coffee-related reports of the last ten years, thus collecting several TV appearances.
They have also been involved in projects with eminent Italian food and beverage guides.
Both the authors are actively committed to the promotion of Italian and Neapolitan Coffee's nomination to UNESCO's List of Intangible Cultural Heritage. They also work together within ICO (International Coffee Organization) in the Italian Government's Task for Youth20 initiative, as part of the G20 programme under Italian 2021 presidency.
Together with other coffee experts they drafted the "Coffee Manifesto", a set of ethical and moral principles that the coffee sector shall follow to operate in a socially responsible way.
Andrej and Mauro are also co-authors of the first book and the first Italian documentary dedicated to the analogies between the worlds of Coffee and Wine.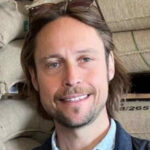 ANDREJ GODINA
"We designed a tool that has a double function: freeing coffee from the typical stereotypes linked to adjectives like "intense", "strong", "aromatic" – which actually say nothing about what you will find in the cup – and describing coffee through a precise representation of its flavour."
Andrej Godina, coffee expert, PhD in Science, Technology and Economy in the Coffee Industry, consultant and Specialty Coffee Association official trainer.
Discover more
Born in Trieste, Andrej Godina started approaching the world of coffee from a young age. His education path culminated with a PhD in Science, Technology and Economy in the Coffee Industry at University of Trieste with a dissertation focused on espresso sensory analysis.
He has been a member of the Specialty Coffee Association since 2000 and an official trainer for all modules of the Coffee Skills Program. He participated in the Italian final of the World Barista Championship in the role of sensory judge, he organised the first Italian finals of the Cup Taster Championship, Coffee Roasting Championship and Coffee in Good Spirits Championship. He is the creator of the Coffee Triathlon Championship.
In 2010 he founded Caffemotive Srl with two partners, a company that focuses on Research and Development in the Espresso coffee sector. Their intense R&D activity led the company to file two patents for an innovative, 100% green, coffee single-dosing system: Tablì System. In 2020, the company assigned the patents to one of the most renowned European roasteries.
Andrej continued working in the education sector, creating the professional education programme of Accademia del Caffè Carlo Porta, SCA's Sensory Skills module, the innovative Mastro Tostatore (Master Roaster) training path and the e-learning platform B-Farm with the Aromateller course.
Since 2015, he has been organising professional training trips to the plantations, where activities on the field go hand in hand with training classes on cupping tasting techniques.
He is the protagonist of the documentary film "Coffees: Italians do it Better(?)": the first documentary on Italian Specialty coffee.
He worked as consultant and trainer for the main Italian coffee companies, such as Lavazza, Nespresso Italia, Caffitaly, Illycaffè, Hausbrandt, De Longhi, La Marzocco, Nuova Simonelli, Dalla Corte.
In 2017 he founded Umami Area Honduras with 27 partners, the company that manages finca Rio Colorado, a plantation producing socially-responsible Specialty coffee.
In 2020 he opened Anna Caffè with 3 more partners, a social enterprise based in Tuscany offering employment to socially disadvantaged people.
His editorial activity also includes the series of technical manuals Caffè verde in un libro, Barista in un libro and Tostatura in un libro, the informative books Un caffè in Toscana, Un caffè in Veneto and the essay Zero Caffè – il diritto alla felicità. He is co-author of Coffee Socially Responsible Score.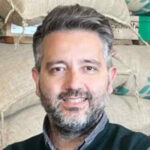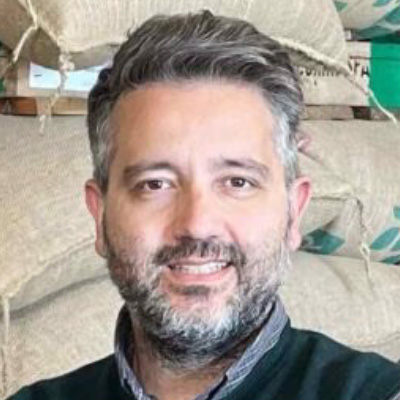 MAURO ILLIANO
"The true meaning of the Guide to Italian Coffees is creating a new meeting space for roasters and consumers through a simple language and without judgements. Some will use this tool to discover a world of alternatives, tastes and aromas, while others will consult it to find coffees with peculiar tastes, even unusual ones."
Mauro Illiano, coffee expert, with a diploma from the Specialty Coffee Association, lawyer and freelance journalist, food reviewer and consultant.
Discover more
Lawyer, freelance journalist and founding partner of Napoli Coffee Experience. Mauro Illiano is a professional coffee taster with a diploma from the Specialty Coffee Association.
Parallel to his law education, he soon started following diverse professional growth paths in the world of food and wine. He participated in a number of courses, seminars, workshops and technical tastings with different academies, including A.I.S. (Italian Sommelier Association), O.n.a.f. (National Cheese Tasters Association) and Gambero Rosso.
His experience in the world of coffee dates back to 2011 when he started a research project for the Italian Sommelier Association – Naples group, which resulted in the first map of Neapolitan Coffees. Mauro participated in masters, tasting and training courses all over the world, focusing his studies on the different interpretations of coffee around the world.
He is a consultant for several roasting companies and businesses working in related sectors (coffee machine manufacturers, Coffee Academies, etc.).
Thanks to his expertise as a professional taster and a solid experience as a specialised reviewer, he was appointed Curator and President of the Jury at Napoli Coffee Challenge in 2020, a contest that elected the best coffees in Naples.
Since 2020, Mauro Illiano has been actively involved in thepromotion of Italian and Neapolitan Coffee's nomination to UNESCO's List of Intangible Cultural Heritage.
He currently collaborates with several specialised guides and magazines, working both as a narrator and a reviewer.
Mauro is the author of several editorial projects, along with other experts. "Vino & Caffè, due mondi una guida" is a technical manual addressed to wine and coffee industry experts. The project also includes a documentary filmed in partnership with Na.No Film.
Beyond the food industry, Mauro Illiano has published two books: "Silent Song" and "Perunavolta nella vita".